Director of Marketing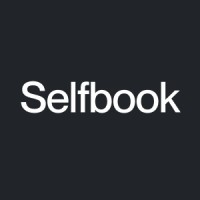 Selfbook
Marketing & Communications
New York, NY, USA
Posted on Wednesday, September 13, 2023
Uniquely positioned at the intersection of fintech and hospitality, Selfbook transforms hotel bookings and payments from the inside out. Working in tandem with hotels' existing technology systems, Selfbook enhances what matters most to hotels, including direct bookings, payments, and security. Built by a team of creative technologists and avid travelers, our products provide a refreshingly effortless user experience for guests and hoteliers alike. Selfbook is committed to empowering hotels worldwide with modern e-commerce solutions tailor-made for our industry.
Our culture and values are built around our motto - "People. Product. Profit." We believe that our people-first approach and diverse workforce are strengths that power our business to success by ensuring that each and every one of our employees feels seen and valued and, in turn, can contribute to our industry-shaping innovations.
About the Role
Selfbook's Marketing team is seeking a talented and highly organized Director of Marketing to join our team and help us bring our innovative products to market. As the Director of Marketing, you will play a pivotal role in shaping our brand, creating compelling marketing campaigns, and driving user growth while ensuring a consistent and engaging customer experience. If you are passionate about design, tech, travel, and teamwork, this role is for you!
Responsibilities:
Develop and execute a comprehensive marketing strategy aligned with our business goals and market positioning. This includes defining target audiences, setting clear objectives, and monitoring performance metrics.
Create and maintain a strong and differentiated brand identity that resonates with our target audience. Ensure brand consistency across all marketing channels and materials.
Oversee content creation efforts, including blog posts, articles, videos, webinars, and social media content. Develop a content calendar and strategy to establish thought leadership in the hospitality industry.
Manage all digital marketing initiatives, including SEO, SEM, email marketing, and paid advertising campaigns. Optimize digital channels to drive traffic, leads, and conversions.
Develop and implement customer acquisition strategies to drive user growth and retention. Collaborate with product and sales teams to align marketing efforts with customer needs and product development.
Utilize data and analytics tools to track and analyze the performance of marketing campaigns. Make data-driven decisions to continuously optimize marketing efforts for maximum ROI.
Manage the marketing budget efficiently, allocating resources to maximize ROI and achieve marketing objectives.
Qualifications:
Proven experience (5+ years) in marketing leadership roles, preferably within the hospitality industry or a related field.
Strong understanding of fintech products and services.
Exceptional strategic thinking, creativity, and problem-solving skills.
Demonstrated success in developing and executing comprehensive marketing strategies.
Proficiency in digital marketing tools, analytics, and marketing automation platforms.
Demonstrate exceptional skills in visual design, typography, and layout.
Excellent working knowledge in design tools such as Figma, Adobe Creative Suite, and After Effect Excellent communication, leadership, and interpersonal skills.
Ability to thrive in a fast-paced, startup environment and adapt to change.
Benefits
Competitive pay
Unlimited PTO
401K match
Comprehensive health coverage: Medical, dental, vision, life, short & long-term disability and FSA
24-week parental leave
Monthly wellness stipend
Monthly phone and internet reimbursement
One-time Work from Home setup reimbursement
Equal Employment Opportunity
Selfbook Inc. is an Equal Opportunity Employer that does not discriminate on the basis of actual or perceived race, color, national origin, ancestry, sex, gender, gender identity, pregnancy, childbirth or related medical condition, religious creed, physical disability, mental disability, age, medical condition (cancer), marital status, veteran status, sexual orientation, genetic information, or any other characteristic protected by federal, state or local law. Our management team is dedicated to this policy with respect to recruitment, hiring, placement, promotion, transfer, training, compensation, benefits, employee activities and general treatment during employment.