Executive Assistant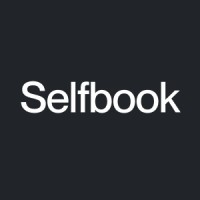 Selfbook
Administration
New York, NY, USA
Posted on Tuesday, August 22, 2023
Who We Are
Uniquely positioned at the intersection of fintech and hospitality, Selfbook transforms hotel bookings and payments from the inside out. Working in tandem with hotels' existing technology systems, Selfbook enhances what matters most to hotels, including direct bookings, payments, and security. Built by a team of creative technologists and avid travelers, our products provide a refreshingly effortless user experience for guests and hoteliers alike. Selfbook is committed to empowering hotels worldwide with modern e-commerce solutions tailor-made for our industry.
Our culture and values are built around our motto - "People. Product. Profit." We believe that our people-first approach and diverse workforce are strengths that power our business to success by ensuring that each and every one of our employees feels seen and valued and, in turn, can contribute to our industry-shaping innovations.
About the Role
As the Executive Assistant to the CEO, you will play a critical role in ensuring the smooth functioning of our executive leadership team and the overall success of Selfbook. You will be an essential point of contact for the CEO, handling a wide range of administrative, operational, and strategic responsibilities. The ideal candidate will thrive in a fast-paced, startup environment, possess excellent communication and organizational skills, and be able to maintain a high level of confidentiality while managing sensitive information.
Responsibilities:
Calendar and Time Management: Efficiently manage the CEO's calendar, schedule appointments, meetings, and events, ensuring optimal time allocation and seamless coordination with internal and external stakeholders.
Travel Arrangements: Organize complex travel itineraries, including flight bookings, accommodation, ground transportation, and other logistics as required for business trips and conferences.
Meeting Coordination: Arrange and prepare materials for meetings, including agendas, presentations, and reports. Attend meetings when necessary, take minutes, and follow up on action items.
Document Management: Maintain an organized filing system for important documents, contracts, and other materials, ensuring easy access and confidentiality.
Research and Analysis: Conduct research on relevant topics, competitors, industry trends, and potential business opportunities, providing insightful reports to support the CEO's decision-making process.
Special Projects: Collaborate with cross-functional teams on special projects and initiatives, supporting the CEO in driving critical company objectives forward.
Prioritization and Task Management: Proactively prioritize tasks, anticipate needs, and assist in managing time-sensitive projects to meet deadlines.
Requirements:
Previous experience as an Executive Assistant or similar role, preferably supporting C-level executives or founders in a startup environment.
Exceptional organizational and time management skills with the ability to multitask effectively.
Strong communication skills, both written and verbal, with a keen eye for detail.
Proficiency in Microsoft Office Suite and other relevant software tools.
Discretion and confidentiality when handling sensitive information.
Proactive problem-solving attitude and the ability to work autonomously.
Flexibility to adapt to changing priorities and work in a fast-paced environment.
Passion for technology and an interest in the startup ecosystem.
Benefits
Competitive Pay
Unlimited PTO
401K Match
Comprehensive health coverage: Medical, dental, vision, life, short-term-, long-term disability, and FSA
24-week parental leave
Remote/virtual work environment
Monthly wellness stipend
Monthly phone and internet reimbursement
One-time Work from Home setup reimbursement
Equal Employment Opportunity
Selfbook Inc. is an Equal Opportunity Employer that does not discriminate on the basis of actual or perceived race, color, national origin, ancestry, sex, gender, gender identity, pregnancy, childbirth or related medical condition, religious creed, physical disability, mental disability, age, medical condition (cancer), marital status, veteran status, sexual orientation, genetic information, or any other characteristic protected by federal, state or local law. Our management team is dedicated to this policy with respect to recruitment, hiring, placement, promotion, transfer, training, compensation, benefits, employee activities and general treatment during employment.