QA Automation Engineer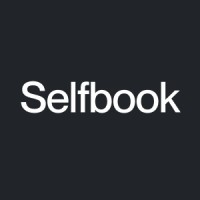 Selfbook
Software Engineering, Quality Assurance
New York, NY, USA
Posted on Saturday, August 5, 2023
Who We Are
Uniquely positioned at the intersection of fintech and hospitality, Selfbook transforms hotel bookings and payments from the inside out. Working in tandem with hotels' existing technology systems, Selfbook enhances what matters most to hotels, including direct bookings, payments, and security. Built by a team of creative technologists and avid travelers, our products provide a refreshingly effortless user experience for guests and hoteliers alike. Selfbook is committed to empowering hotels worldwide with modern e-commerce solutions tailor-made for our industry.
Our culture and values are built around our motto - "People. Product. Profit." We believe that our people-first approach and diverse workforce are strengths that power our business to success by ensuring that each and every one of our employees feels seen and valued and, in turn, can contribute to our industry-shaping innovations.
About the Role
The company bringing hotel bookings into the 21st century, Selfbook is looking for an QA Engineer to join our team. By joining our team, you will have the opportunity to grow the family of world-class hotels using Selfbook to simplify their payment and booking systems.
You'll be responsible for solving challenges with an emphasis on Production and Quality processes. You will work with the Engineering Manager to apply a keen Quality Assurance perspective to production and deliver compliant products to customers.
This individual will aggressively drive quality improvement efforts in assigned areas with the goal of achieving "zero defect" performance, supporting process improvement and problem-solving efforts with the focus on protecting and improving quality and providing quality support to ensure the integrity of the product.
Our ideal candidate is sharp, enthusiastic, and believes in our mission to fundamentally disrupt the status quo in the hospitality industry. If you are passionate about tech, travel, and teamwork, this role is for you!
What You'll Do
Participate in the full development lifecycle, partnering with the Engineering and Product teams to plan, write, automate and execute test cases.
Prepare reports by collecting, analyzing, and summarizing data and making recommendations.
Participate in root cause analysis and track defect resolution to completion Review and provide feedback on product quality and metrics.
Communicate status frequently to the Engineering Manager and participate in cross-group and internal meetings.
Participate in product backlog and refinement sessions, focusing on addressing client-reported issues and defects.
You're Right for the Role If…
You have at least 3 years quality assurance engineering experience
Experience in automation testing
Experience in manual testing
You have a Bachelor's degree in computer science or a related field or equivalent experience
You have good verbal and written communication skills
You are a team player, detail-oriented, and self-reliant
You have analytical problem-solving, organizational, and planning skills
You have Agile experience (Sprint, Kanban) You demonstrate proficiency using database
You have a working knowledge of Bug Tracking Tools like JIRA
You have a working knowledge of Test management Tools like TestRail
You have the ability to create documentation using Notion
You have experience with automation tools like Selenium, Postman, Capybara, etc.
You have a working knowledge of repositories like Git, Bitbucket, etc.
You have a startup mindset; previous startup experience preferred, but not required
Benefits
Competitive pay
Unlimited PTO
401K match
Comprehensive health coverage: Medical, dental, vision, life, short & long-term disability and FSA
24-week parental leave/16 weeks fully paid
Remote/virtual work environment
Monthly wellness stipend
Monthly phone and internet reimbursement
One-time Work from Home setup reimbursement
Equal Employment Opportunity
Selfbook Inc. is an Equal Opportunity Employer that does not discriminate on the basis of actual or perceived race, color, national origin, ancestry, sex, gender, gender identity, pregnancy, childbirth or related medical condition, religious creed, physical disability, mental disability, age, medical condition (cancer), marital status, veteran status, sexual orientation, genetic information, or any other characteristic protected by federal, state or local law. Our management team is dedicated to this policy with respect to recruitment, hiring, placement, promotion, transfer, training, compensation, benefits, employee activities and general treatment during employment.