Account Executive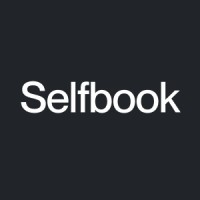 Selfbook
Sales & Business Development
New York, NY, USA
Posted on Saturday, June 24, 2023
Who We Are
Uniquely positioned at the intersection of fintech and hospitality, Selfbook transforms hotel bookings and payments from the inside out. Working in tandem with hotels' existing technology systems, Selfbook enhances what matters most to hotels, including direct bookings, payments, and security. Built by a team of creative technologists and avid travelers, our products provide a refreshingly effortless user experience for guests and hoteliers alike. Selfbook is committed to empowering hotels worldwide with modern e-commerce solutions tailor-made for our industry.
Our culture and values are built around our motto - "People. Product. Profit." We believe that our people-first approach and diverse workforce are strengths that power our business to success by ensuring that each and every one of our employees feels seen and valued and, in turn, can contribute to our industry-shaping innovations.
About the Role
Selfbook is currently seeking an experienced Account Executive with a background in hospitality technology or payment technology. As an Account Executive at Selfbook, you will play a pivotal role in expanding our family of esteemed hotels that leverage Selfbook's innovative payment and booking systems. Your primary responsibility will be to develop and execute strategic plans, working collaboratively with your team, to achieve ambitious sales targets and drive the growth of our client base. Our ideal candidate is a people person who is energized by a dynamic and challenging environment. If you are passionate about tech, travel and teamwork, this role is for you!
What You'll Do
Take ownership of the sales cycle for both new and existing clients, ensuring effective management and nurturing of client relationships.
Identify and prospect new clients leveraging industry knowledge and networks.
Effectively present and communicate Selfbook's value proposition and the technical functionality of our products to potential clients.
Conduct thorough needs assessments and effectively communicate the value proposition of our products and services to potential clients.
Lead negotiations, contract discussions, and closure of deals, ensuring mutually beneficial outcomes.
Collaborate with cross-functional teams, including marketing and product, to drive customer success and satisfaction.
Stay updated with industry trends, market dynamics, and competitive landscape to identify new business opportunities.
Maintain accurate and up-to-date records of sales activities, opportunities, and customer interactions in CRM systems.
Prioritize time and resources, focusing on both short-term and long-term sales goals
You're Right for the Role If…
You have experience as an Account Executive or other similar position in payment tech or hospitality tech.
Strong understanding of the hospitality industry, startup ecosystem, or fintech landscape.
Excellent interpersonal and communication skills, with the ability to build rapport and effectively present information to clients.
Demonstrated ability to manage complex sales cycles and negotiate deals to achieve win-win outcomes.
Goal-oriented mindset with a proven ability to meet and exceed sales targets.
Highly self-motivated and driven, with a sense of urgency and persistence to achieve results.
Strong problem-solving and analytical skills, with the ability to understand client needs and tailor solutions accordingly.
Proficiency in using CRM systems and other sales productivity tools.
Benefits
Competitive Pay
Unlimited PTO
401K Match
Comprehensive health coverage: Medical, dental, vision, life, short-term-, long-term disability, and FSA
24-week parental leave
Remote/virtual work environment
Monthly wellness stipend
Monthly phone and internet reimbursement
One-time Work from Home setup reimbursement
Equal Employment Opportunity
Selfbook Inc. is an Equal Opportunity Employer that does not discriminate on the basis of actual or perceived race, color, national origin, ancestry, sex, gender, gender identity, pregnancy, childbirth or related medical condition, religious creed, physical disability, mental disability, age, medical condition (cancer), marital status, veteran status, sexual orientation, genetic information, or any other characteristic protected by federal, state or local law. Our management team is dedicated to this policy with respect to recruitment, hiring, placement, promotion, transfer, training, compensation, benefits, employee activities and general treatment during employment.