Internship - Backend Developer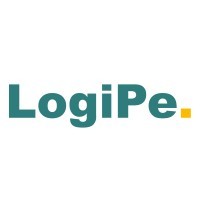 LogiPe
Software Engineering
Bengaluru, Karnataka, India
Posted on Friday, June 2, 2023
Internship - Backend Developer
LogiPe is seeking a talented individual who loves to work hard & play hard. This is an incredible opportunity to make a meaningful impact on the future of LogiPe. Come join us and Let's make a history of being the largest neobank for one the core industries in the economy.
Because we are a bunch of honest, hardworking & humble folks who are working on digitising a multi billion dollar conventional & unorganised industry. We are backed by the best of best VCs who believe in the solution that we are building.
We are looking for a Node.js Developer responsible for managing the interchange of data between the server and the users. Your primary focus will be the development of all server-side logic, definition and maintenance of the central database, and ensuring high performance and responsiveness to requests from the front-end. You will also be responsible for integrating the front-end elements built by your co-workers into the application. Therefore, a basic understanding of front-end technologies is necessary as well.
Integration of user-facing elements developed by front-end developers with server side logic
Writing reusable, testable, and efficient code
Design and implementation of low-latency, high-availability, and performant applications
Implementation of security and data protection
Integration of data storage solutions
Strong proficiency with JavaScript Knowledge of Node.js and frameworks available for it {{such as Express, StrongLoop, etc depending on your technology stack}}
Understanding the nature of asynchronous programming and its quirks and workarounds
Good understanding of server-side templating languages
Good understanding of server-side CSS preprocessors
Basic understanding of front-end technologies, such as HTML5, and CSS3
Understanding accessibility and security compliance
User authentication and authorization between multiple systems, servers, and environments
Integration of multiple data sources and databases into one system
Understanding fundamental design principles behind a scalable application
Understanding differences between multiple delivery platforms, such as mobile vs. desktop, and optimizing output to match the specific platform
Creating database schemas that represent and support business processes
Implementing automated testing platforms and unit tests
Proficient understanding of code versioning tools, such as Git
B.Tech with Computer Science from Tier-1 college.
Flexible and proactive/self-motivated working style with strong personal ownership of problem resolution.
Excellent communication skills
A fun loving work environment
Incredible Vacation policy
Bunch of young enthusiasts
LogiPe is a full-stack financial platform for commercial fleet owners. We are modernizing the payments infrastructure for trucking and logistics, thus digitizing the transactions. Our flagship product is the LogiPe prepaid card, a zero-fee card accepted anywhere built for fleets of all shapes and sizes which syncs well with the expense and reconciliation suite built for the owners.