Senior Data Scientist (Talent Pool)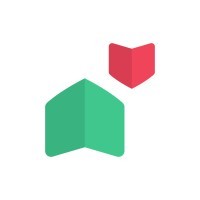 CreditBook
People & HR, Data Science
Lahore, Pakistan · Islamabad, Pakistan · Karachi, Karachi City, Sindh, Pakistan
Posted on Monday, January 3, 2022
Hi, we are CreditBook!
CreditBook is a customer-centric platform that has gained the trust of millions of micro-businesses across Pakistan in a matter of months. Our platform leverages technology to help these businesses digitize their operations. We are proud to be at the forefront of accelerating the digitization of small and medium-sized businesses across Pakistan.
Starting with a simple digital ledger to track credit and expenses, we are working towards building accessible finance for millions of underserved businesses in Pakistan. Our success has been backed by leading investors from around the world, including Tiger Global, Firstminute Capital, Quiet Capital, and Better Tomorrow Ventures. We are just getting started and looking to expand our team.
At CreditBook, we are always on the lookout for individuals driven by curiosity and hunger to build for the future. If you want to be part of a company that prioritizes impact and customer satisfaction, with a team that has a proven track record of success in Pakistan, UAE and Europe, we encourage you to apply today!
Please note that this is the opening for the general applicant pool and not an active position at CreditBook. Once vacancies arise we will be actively following-up with applications in this pool first.
Who are we looking for?
As a Senior Data Scientist at CreditBook, you'll be leading the efforts in creating actionable data that will help micro businesses access products and services that will exponentially improve their financial outcomes.
We are looking for the sort of personality who thrives in a fast-moving, quickly changing, dynamic atmosphere. Has a good understanding of (and is excited by) the challenges of scaling a tech company. You are the sort of person who is comfortable in ambiguity and can deduce a methodology to tackle such uncertainty.
How you'll make an impact
Take ownership of the full life cycle of Creditbook's data science projects (from ideation to completion)
Work with stakeholders throughout the organization to identify opportunities for leveraging company data to drive business solutions.
Develop company A/B testing framework and test model quality.
Develop processes and tools to monitor and analyze model performance and data accuracy.
Use predictive modeling to improve customer retention and customer satisfaction.
Selecting and employing advanced statistical procedures to obtain actionable insights for Product and Growth teams.
What we'd love to see
Advanced degree in data science, statistics, computer science, or similar.
4+ years of Programming or scripting experience with Python.
4+ years of experience as a Data Scientist with a proven track record.
Excellent SQL skills, you can optimize a query for a specific database and understand the different capabilities of open source DBs and vendor DBs.
Demonstrable experience in managing data science projects from ideation to completion.
You work fast and can pivot quickly, know how to work in a startup environment and balance quality code with fast results.
Proactivity is a must. You will have to define with the different stakeholders how to implement the data infrastructure.
Benefits & Compensation:
Competitive salary with health benefits
Internal and external Masterclasses from individuals at Facebook, Google, Pinterest, etc.
Become part of a multicultural team, spread across 3 continents.
We believe in a remote first culture. Work when you want, how you want -- onsite or remote or both!
If you're still nodding your head in agreement and this seems like a good fit, apply away— we're looking for you!