Talent Pool - CreditBook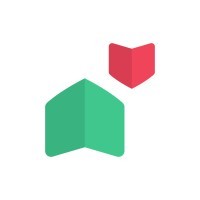 CreditBook
People & HR
Remote
Posted on Friday, January 13, 2023
Hi, we are CreditBook!
CreditBook is a customer-centric platform that has gained the trust of millions of micro-businesses across Pakistan in a matter of months. Our platform leverages technology to help these businesses digitize their operations. We are proud to be at the forefront of accelerating the digitization of small and medium-sized businesses across Pakistan.
Starting with a simple digital ledger to track credit and expenses, we are working towards building accessible finance for millions of underserved businesses in Pakistan. Our success has been backed by leading investors from around the world, including Tiger Global, Firstminute Capital, Quiet Capital, and Better Tomorrow Ventures. We are just getting started and looking to expand our team.
At CreditBook, we are always on the lookout for individuals driven by curiosity and hunger to build for the future. If you want to be part of a company that prioritizes impact and customer satisfaction, with a team that has a proven track record of success in Pakistan, UAE and Europe, we encourage you to apply today!
This is a talent pool for all fresh candidates and experienced ones to apply!
If you're still nodding your head in agreement and this seems like a good fit, apply away— we're looking for you!