Senior Product Marketing Designer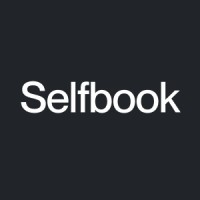 Selfbook
Marketing & Communications, Product, Design
New York, NY, USA
Posted on Friday, August 4, 2023
Who We Are
Uniquely positioned at the intersection of fintech and hospitality, Selfbook transforms hotel bookings and payments from the inside out. Working in tandem with hotels' existing technology systems, Selfbook enhances what matters most to hotels, including direct bookings, payments, and security. Built by a team of creative technologists and avid travelers, our products provide a refreshingly effortless user experience for guests and hoteliers alike. Selfbook is committed to empowering hotels worldwide with modern e-commerce solutions tailor-made for our industry.
Our culture and values are built around our motto - "People. Product. Profit." We believe that our people-first approach and diverse workforce are strengths that power our business to success by ensuring that each and every one of our employees feels seen and valued and, in turn, can contribute to our industry-shaping innovations.
About the Role
As a Senior Product Marketing Designer at Selfbook, you will be at the forefront of our product marketing efforts, bridging the gap between design and marketing to create visually compelling campaigns that drive user engagement and sales. Your main focus will be to craft captivating visuals and marketing assets that effectively communicate the value and unique selling points of our products. Working closely with the product, marketing, and design teams, you will play a key role in shaping our brand's visual identity and delivering creative solutions that resonate with our target audience.
What You'll Do
Design and execute marketing materials for products, including presentations, product sheets, sales decks, and landing pages
Collaborate cross-functionally with the product, marketing, and sales teams to understand the unique needs of hospitality businesses, project requirements and design objectives
Create visual assets, such as diagrams and infographics, to showcase the benefits of the company's fintech solutions
Collaborate with the content marketing and copywriting team to create compelling & engaging social media content
Develop and maintain a consistent brand identity across all product marketing materials that aligns with the company's overall brand messaging
Stay up-to-date on industry trends and the competitive landscape within the hospitality and fintech industries to inform design and messaging decisions
Analyze metrics and customer feedback to continually refine and improve product marketing materials for maximum impact and effectiveness
Ensure designs are consistent with Selfbook's brand and corporate identity and meet accessibility standards
You're Right for the Role If…
Bachelor's or Master's degree in Graphic Design, Visual Communications, or a related field.
Proven track record of at least 4 years in product marketing design, with a strong portfolio showcasing your design expertise and successful marketing campaigns.
Proficiency in design tools such as Adobe Creative Suite, Figma, Sketch, or equivalent.
Strong understanding of marketing principles and the ability to translate marketing objectives into creative visual solutions.
Exceptional visual design skills with a keen eye for aesthetics, composition, and typography.
Familiarity with user experience (UX) principles to ensure that marketing creatives align with the user journey.
Experience in creating marketing assets for various channels, including digital, social media, email, and print.
Strong communication and presentation skills to articulate design ideas and collaborate effectively with cross-functional teams.
Ability to work under tight deadlines and manage multiple projects simultaneously.
Knowledge of video editing and motion graphics software is a plus.
Benefits
Competitive Pay
Unlimited PTO
401K Match
Comprehensive health coverage: Medical, dental, vision, life, short-term-, long-term disability, and FSA
24-week parental leave
Remote/virtual work environment
Monthly wellness stipend
Monthly phone and internet reimbursement
One-time Work from Home setup reimbursement
Equal Employment Opportunity
Selfbook Inc. is an Equal Opportunity Employer that does not discriminate on the basis of actual or perceived race, color, national origin, ancestry, sex, gender, gender identity, pregnancy, childbirth or related medical condition, religious creed, physical disability, mental disability, age, medical condition (cancer), marital status, veteran status, sexual orientation, genetic information, or any other characteristic protected by federal, state or local law. Our management team is dedicated to this policy with respect to recruitment, hiring, placement, promotion, transfer, training, compensation, benefits, employee activities and general treatment during employment.