Senior Director of Product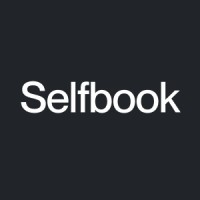 Selfbook
Product
New York, NY, USA
Posted on Thursday, July 20, 2023
Who We Are
Uniquely positioned at the intersection of fintech and hospitality, Selfbook transforms hotel bookings and payments from the inside out. Working in tandem with hotels' existing technology systems, Selfbook enhances what matters most to hotels, including direct bookings, payments, and security. Built by a team of creative technologists and avid travelers, our products provide a refreshingly effortless user experience for guests and hoteliers alike. Selfbook is committed to empowering hotels worldwide with modern e-commerce solutions tailor-made for our industry.
Our culture and values are built around our motto - "People. Product. Profit." We believe that our people-first approach and diverse workforce are strengths that power our business to success by ensuring that each and every one of our employees feels seen and valued and, in turn, can contribute to our industry-shaping innovations.
About the Role
Selfbook is currently in search of a highly skilled and well-organized Senior Director of Product to take charge of our dynamic product team. As the Senior Director, your primary responsibility will be to define the technical direction and oversee the development of our diverse product offerings. This includes overseeing the growth of our payment products, nurturing and expanding our team of talented engineers and managers, collaborating closely with stakeholders, and establishing a comprehensive vision for our payments product roadmap.
The ideal candidate for this role is a visionary and analytical thinker, adept at approaching challenges with a customer-centric mindset. If you possess a genuine passion for design, technology, travel, and fostering collaborative teamwork, then we believe this opportunity is tailor-made for you!
What You'll Do
Take ownership of the product roadmap and effectively communicate with C-level staff and stakeholders.
Collaborate closely with Directors of Product and Engineering to define, represent, and communicate the product strategy to all stakeholders.
Develop budgets, forecasts, and metrics to ensure efficient resource allocation and track product performance.
Monitor product development sprints and evaluate results to ensure timely and successful delivery.
Act as the primary product lead from the initial stages through launch and ongoing maintenance. Foster innovation by driving ideas, solutions, and new product development through strong leadership and decisive action.
Collaborate with the leadership team to plan the go-to-market strategy and conduct product review sessions to gather valuable feedback.
Implement a data-driven approach and collaborate with the data and growth team to execute A/B testing methodologies.
You're Right for the Role If…
Possess 5-7 years of experience as a product leader in a startup environment, with a minimum of 3 years dedicated to payment products.
Demonstrated experience working with popular payment gateways such as Stripe, Adyen, Worldline, Planet, etc.
Knowledge of and experience with digital wallets, including ApplePay, GooglePay, AliPay, PayPal, etc.
Strong understanding of current payments industry trends, emerging technologies, and customer requirements.
Strategic and creative thinker with the ability to develop and implement global go-to-market strategies.
Customer-centric mindset, capable of effectively translating customer needs into the product development process.
Proven leadership skills, successfully leading research, design, and development phases of product initiatives.
Excellent verbal and written communication skills, enabling effective and persuasive communication.
Benefits
Competitive Pay
Unlimited PTO
401K Match
Comprehensive health coverage: Medical, dental, vision, life, short-term-, long-term disability, and FSA
24-week parental leave
Remote/virtual work environment
Monthly wellness stipend
Monthly phone and internet reimbursement
One-time Work from Home setup reimbursement
Equal Employment Opportunity
Selfbook Inc. is an Equal Opportunity Employer that does not discriminate on the basis of actual or perceived race, color, national origin, ancestry, sex, gender, gender identity, pregnancy, childbirth or related medical condition, religious creed, physical disability, mental disability, age, medical condition (cancer), marital status, veteran status, sexual orientation, genetic information, or any other characteristic protected by federal, state or local law. Our management team is dedicated to this policy with respect to recruitment, hiring, placement, promotion, transfer, training, compensation, benefits, employee activities and general treatment during employment.