Associate Client Onboarding Manager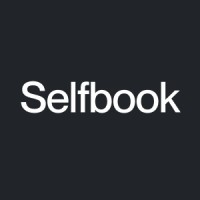 Selfbook
New York, NY, USA
Posted on Friday, June 16, 2023
Who We Are
Uniquely positioned at the intersection of fintech and hospitality, Selfbook transforms hotel bookings and payments from the inside out. Working in tandem with hotels' existing technology systems, Selfbook enhances what matters most to hotels, including direct bookings, payments, and security. Built by a team of creative technologists and avid travelers, our products provide a refreshingly effortless user experience for guests and hoteliers alike. Selfbook is committed to empowering hotels worldwide with modern e-commerce solutions tailor-made for our industry.
Our culture and values are built around our motto - "People. Product. Profit." We believe that our people-first approach and diverse workforce are strengths that power our business to success by ensuring that each and every one of our employees feels seen and valued and, in turn, can contribute to our industry-shaping innovations.
About the Role
Reporting to the Director of Onboarding, you'll be responsible for the implementation of Selfbook for clients. You will work closely with Sales, Strategy, Engineering and Product to meet project deadlines and exceed client expectations.
Our ideal candidate is sharp, enthusiastic, and believes in our mission to fundamentally disrupt the status quo in the hospitality industry. If you are passionate about tech, travel, and teamwork, this role is for you!
What You'll Do
Be primarily responsible for leading implementations [kick-off to go-live] for new clients, helping to develop upon existing processes and playbooks to support different client requirements.
Project manage and own simultaneous implementations with an ability to prioritize client needs effectively, define urgency, meet deadlines, and achieve positive outcomes.
Work with cross functional partners across the internal Account Management, Sales, Engineering, and Product teams to understand how clients are implemented today, including: requirements, best practices, challenges, and opportunities.
Keep records of key client information, events and meetings in order to create transparency between client-facing stakeholders in systems such as Salesforce.
Act as the key champion and escalation point for all assigned client issues during the implementation phase.
Manage requirements, establish timelines, monitor progress, conduct meetings with internal and external stakeholders and lead launch-related efforts.
Be accountable and own client satisfaction and successful project delivery.
You're Right for the Role If…
You have 2+ years of implementation or project management experience with a demonstrated track record of success.
You have great project management skills and an ability to prioritize across multiple accounts at different stages of their implementations based on urgency, importance, and impact.
You have experience working, collaborating, and influencing key stakeholders, client delivery and project teams.
You possess great relationship-building skills with the ability to understand different external/internal stakeholders and identify their perspectives and needs.
You have the ability to both influence and build professional relationships with people and manage their expectations.
You possess strong collaborative skills, enabling you to effectively work with teams and various internal departments. You are skilled at communicating your thoughts clearly and professionally, both in verbal and presentation formats.
You're a self-starter with the ability to thrive in a quick adapting and high-growth environment.
You have experience working with G Suite, Microsoft Office, Salesforce, and Sisense is a plus.
Benefits
Competitive Pay
Unlimited PTO
401K Match
Comprehensive health coverage: Medical, dental, vision, life, short-term-, long-term disability, and FSA
24-week parental leave
Remote/virtual work environment
Monthly wellness stipend
Monthly phone and internet reimbursement
One-time Work from Home setup reimbursement
Equal Employment Opportunity
Selfbook Inc. is an Equal Opportunity Employer that does not discriminate on the basis of actual or perceived race, color, national origin, ancestry, sex, gender, gender identity, pregnancy, childbirth or related medical condition, religious creed, physical disability, mental disability, age, medical condition (cancer), marital status, veteran status, sexual orientation, genetic information, or any other characteristic protected by federal, state or local law. Our management team is dedicated to this policy with respect to recruitment, hiring, placement, promotion, transfer, training, compensation, benefits, employee activities and general treatment during employment.