Head of Risk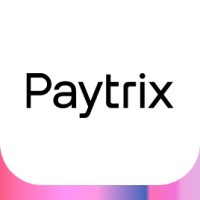 Paytrix
Accounting & Finance
Dublin, Ireland
Posted on Friday, May 26, 2023
Description
We are looking for a Head of Risk to join our fast-growing FinTech!
At Paytrix, our mission is to redefine global payments for online businesses, helping them to thrive in the digital economy. You will have the unique opportunity to help us by making a true impact on the future of the business, and the future of global payments.
Who we are
We are building the world's first regulated payments curation layer. By consolidating best-in-class payments infrastructure under our ecosystem, we will enable marketplaces and eCommerce brands to scale their payments operations smoothly around the world.
We've just closed our Series A funding round, led by Unusual Ventures alongside Motive Ventures and Bain Capital Ventures.
This funding will allow us to accelerate product development and hiring. Helping us get one step closer to completing our mission of enabling businesses to scale smoothly without being hindered by complex, painful payments processes.

We are building a workplace that encourages growth, development, and fun. Working in a startup can be both rewarding and challenging, we'll be with you throughout the highs and lows as one team.
Our goal is to make the complex - simple, messy - clean, and global scale accessible to every brand and platform. How we move money is changing at an unprecedented rate, and a digital revolution is happening now. Do you want to just watch it? Or are you going to seize on the opportunity to help drive it?
Requirements
The Head of Risk is responsible for owning and enforcing the risk management framework and for ensuring that employees are aware of, and trained on, risk management including how to identify and manage the risks relevant to their role. It should be noted that this is a second line duty, and the responsibilities for the risks themselves lie with the front-line risk owner.
Role
Providing the overall leadership, governance and management necessary to identify, evaluate, mitigate and monitor risks throughout the Company.
Being responsible for all risk reporting to the Board of Directors.
Working with senior management in making strategic decisions and planning, seeking to minimise risk exposure.
Monitoring and ensuring proper effective risk management, formulating and developing risk policies, documenting risk management procedures
Establish, monitor and manage the enterprise-wide risk assessment framework, ensuring effective risk mitigations across the organisation and departments that is fit for purpose, meets regulatory expectations and adds real value to the company
Implementing a set of risk metrics and reports, key risk exposures,
Improving the Company's risk management, ensuring effective communication and training programs are provided to employees across the organisation
Foster, develop and enhance a strong risk management culture, across all categories of risk, throughout the company.
Maintain a strong relationship with the Central Bank of Ireland and ensure that the risk programme is operating in line with Central Bank of Ireland expectations and industry best practice
Keeping up to date with relevant regulations, industry guidance and financial services innovations, particularly from a financial crime risk perspective
Benefits
You will enjoy 25 days annual leave (plus bank holidays)
Healthcare
Pension Scheme
Company Options Scheme
Paytrix does not accept unsolicited resumes from search firms/recruiters. Paytrix will not pay any fees to search firms/recruiters if a candidate is submitted by a search firm/recruiter unless an agreement has been entered into with respect to specific open position(s). Search firms/recruiters submitting resumes to Paytrix on an unsolicited basis shall be deemed to accept this condition, regardless of any other provision to the contrary.